"The study of Taekwondo is not the task of one day,
or of one year...
It is rather the path
of a life time."
Grand Master Patrick T. Steinhauser
8th Dan
Founder of The Southern California Tae Kwon Do Academy in 1975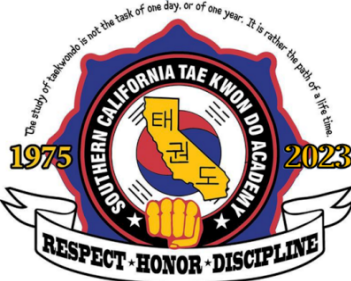 Training in the art of Taekwondo is more than just kicking and punching...
It is development of a strong mind and body.
Patience, concentration, attention to detail, spirit and humility are essential.

---
Newsletters
(All Newsletter in PDF Format, click on month or see instructions below)
For past newsletters, email your list to; renee@mpicomputers.com
Online version of the newsletters will be posted in PDF format in order to keep the closet appearance to those handed out in class. (FYI - The files are about 300-400K each.)
To save the document: RIGHT CLICK on the title of the document you want to save, select "Save Target As". Then select where you want to save the file to.

If you don't have Adobe Acrobat Reader already, click on the button below to get it.