If you have some pictures or news clips from outside of class that you'd like to share, please send them to Oakley, and we'll post them here.
These bunch of pictures are from Nancy Schwartz. Thanks for sharing!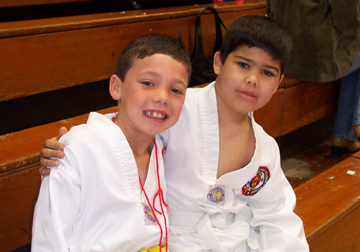 Sam S. and Michael A.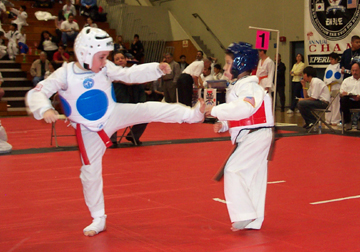 Nice kick there, Nicholas!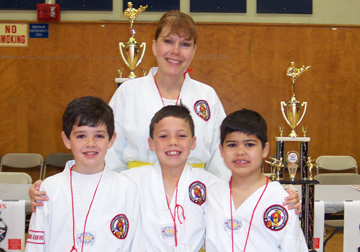 Nancy S. huddles up with Nicholas M., Sam, and Michael.
Great job everyone!
More Miscellaneous Pictures
Back to Gallery